bigiain's home page - motorcycles, coffee, pictures, and opinions
---
That's it. I no longer want a pony.
From Warren Ellis (via Abraham Riesman on Mother Board):
I'm not suggesting that we can't do two things at once. But if there were things in addition to space travel that you think could have a similarly massive effect on humanity's ability to grow as a species…
Curing cancer. Increasing quality human longevity. Induced pluripotential cell treatments. Nailing down that weird neutrino anomaly that seems to allow for faster-than-light communication. The usual shopping list. Also I want an orbital death ray.
I want an orbital death ray!

Also of note: "I realize there's a narrative that America is all done, and doesn't make stuff any more, and it's midnight for the American experiment and all that, but that ignores the basic mathematics of a country with three hundred million people in it. For every bunch of dubiously photogenic fetal-alcohol-syndrome cases from New Jersey who get on the TV for ten minutes, there are ten times as many people at MIT inventing the future."
---
Plane - MiniSwift $60
Batteries - 500mAHr Lipo, $4.70ea (get at least 3) say $15
Delivery of plane and batteries ex NSW warehouse ~$14.
Radio Transmitter and Receiver $23
Battery charger - $6
(note: this'll overcharge the little 500mAHr batteries, a better charger runs ~$30-$40)
shipping from Honk Kong for Radio and Charger ~$14
That's a total of ~$132(US) for everything.
I'd suggest spending a few extra bucks too:
Spare servos - $3
These are a bit of a weak spot in the plane. Especially the elevator one.
The camera I used ~$13 and a memory card @$5.60 (I used two of them for this footage, one velcroed on to of the plane, and one velcroed to my cap brim).
---
Your opinion please
Collected data available on Google Docs here.
---
2010 - Sydney's Summer Of Coffee
Is it too early to claim this is going to be Sydney's Summer of Coffee?
There's Single Origin's new Sideshow:

Campo's new Don Campos in Alexandria:


(who sadly lost their GB5 to some thieving scumbag lowlife after being open for only two days!)
Emily and Dan at AIR have a new retail space/cafe opening:

Mecca is opening a new cafe in Ultimo in a few weeks. (I am suposed to know aout that, right?)
It might only be my little insular #innerwestcoffeemafia view of "Sydney's Coffee Scene", but I'm excited!
---
A Flickr Slideshow
(Yeah, some pretty ordinary photos there, I shot these mainly to remind myself of some of the music I've seen lately...)
---
Beautiful Asian Interior Design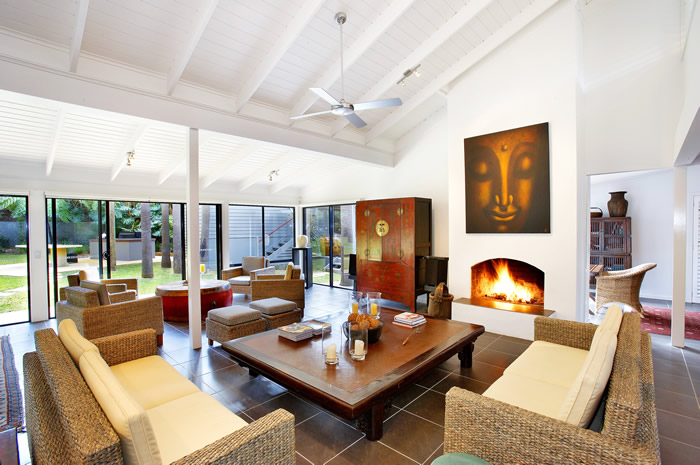 I'd love a lounge room with Asian inspired decor like this!
(full disclosure, Pip's new Asian interior design and decoration site is a new project at work...)
---
---
Older:
<!--
-->